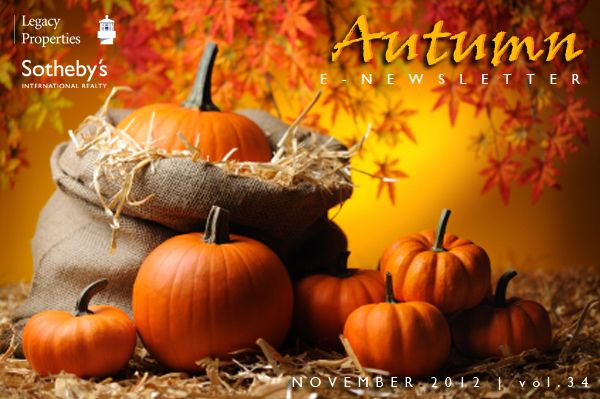 Dear Friends,
We have plenty of reasons to expect the real estate market in Maine to have taken a breather from its recent string of success. There had been constant chatter for more than a year predicting a real estate slow down in advance of the Presidential election.  Despite some uncertainty, there seemed to be little, if any, impact before, during and after the election of 2012. There are continued concerns about the effects of the changes in the tax code including a new 3.8% capital gains tax emanating from the Health Care Reform Act (see article and video "The Truth About the 3.8% Tax" below) and expectations of a reduction in the tax deductibility of mortgage interest. Uncertainty is never a helpful backdrop to any financial market and historically the real estate activity would have been adversely impacted.  With so many in New York, New Jersey and Connecticut (all among the top markets for Maine) having been without electricity, heat and Internet access, you would have thought one could hear the brakes screeching us to a halt.  We should recognize that Maine, like many real estate markets in the US, also tends to feel a post-Halloween seasonal pause, even under the most certain political and economic conditions.
Well, I am pleased to report that "The Beat Goes ON!"  It is hard to measure market activity over a short period of time given the inherent time lag (60 +/-  days) between properties going "under contract" and properties actually closing. It is also not a perfect measure to use the client activity on our website (www.LegacySIR.com) as a gauge for general interest in the Maine real estate market, but it is not unreasonable to equate web activity with sales activity.  Our web statistics compared to the same time period last year (October 15 – November 9) showed a very robust 33% gain in visitors.  All of our other metrics demonstrated very strong gains as well with page views up 25% and unique visitors gaining 28%.  Our time on site and bounce rate were also moving in the right direction.  I must admit I was not expecting to see such a robust improvement given complexities of the moment.
Maine Listings (Maine Real Estate Information System) reported single family home sales for the month of September rose 8.5% compared to last year.  Median home sale prices were also 7% stronger in what appears to be a sustainable trend.  Although the official data for October will not be released for a week, our analysis indicates another impressive year-over-year gain for both Unit Volume Sold and Median Home Sale Price.   We have been enjoying a steady improvement in units sold for well over a year as supply and demand rebalanced.  We are confident that the recent trend in median sale price will also continue to press higher.  It may not be in a straight line, but the trend seems to have enough momentum to withstand some unforeseen head winds.
With respect to high value homes  ($1,000,000 +) in Maine, 2012 should be a better year in terms of unit volume sold, but will likely prove to be lagging a bit in terms of pricing metrics such as "closing price to original list price" and "closing price to most recent list price."  In fact, we predict, based on the pending and sold data available, that 2012 will be the best year for high value home sales since 2007.  If you recall my comments from a previous newsletter, the Maine real estate market moves from lower prices to higher prices, from south to north and from east to west.  All of these trends are at work and speak to a continued recovery in the luxury property market in 2013. 
If you share our passion for Maine Real Estate, I would encourage you to follow us on Facebook (www.facebook.com/legacysir) or Twitter (www.twitter.com/legacysir).  We also have a growing visual presence on Pinterest at (www.pinterest.com/legacysir) through which we share our beautiful home and Maine lifestyle photography.
Thank you for helping Legacy Properties Sotheby's International Realty become Maine's leading luxury property and lifestyle company!  Please let us know if we can be helpful with your real estate needs.
Maine Listings is the source of data, its accuracy cannot be guaranteed.
The Truth about the 3.8% Tax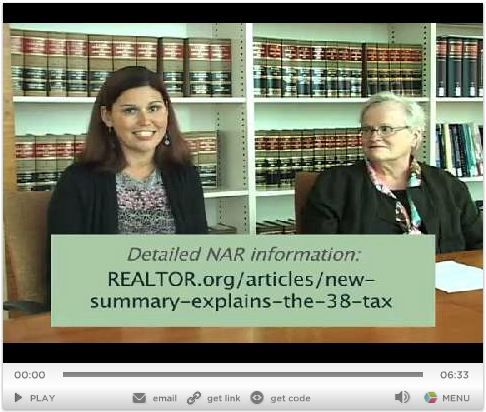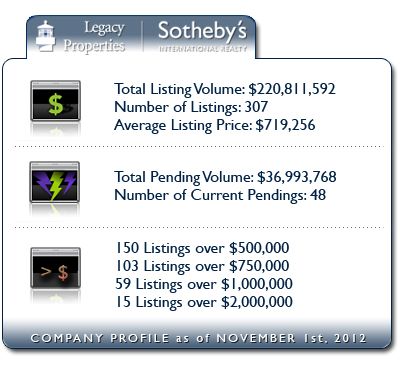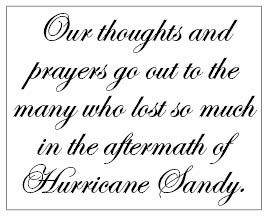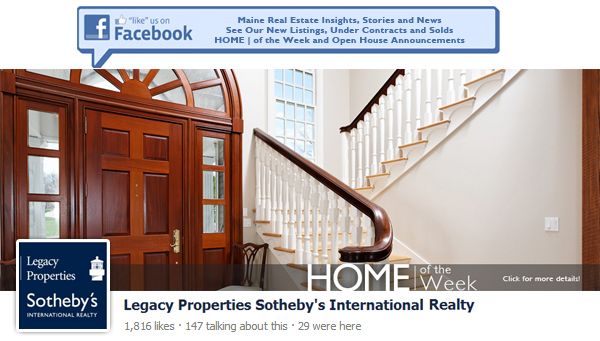 F E A T U R E D   C U R R E N T   L I S T I N G S







Click on the office name to view all the listings for each office.
Kennebunk | Portland | Brunswick | Camden
F E A T U R E D   M A I N E   R E N T A L S
Spend the Holidays in Kennebunkport 
The #2 ranked Christmas Town in America by HGTV!

Click here for scenes and info on last year's Christmas Prelude.   




 NEW TO OUR BRUNSWICK OFFICE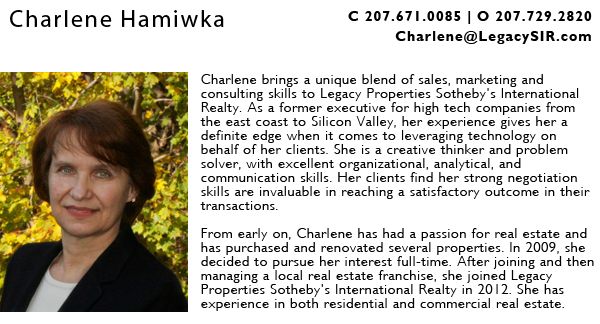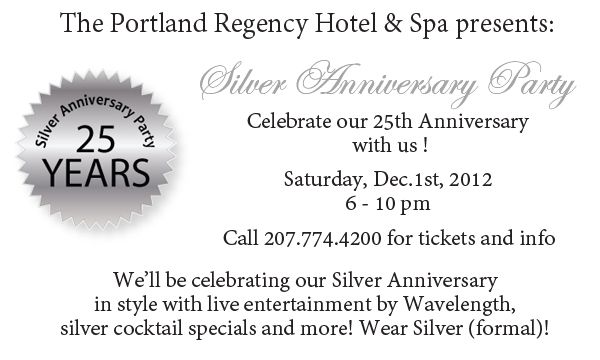 ALMOST EVERYTHING
You Need to Know About Negotiating an Offer
Offer Strategies:
Sellers, who net the most, approach the negotiation using the principles of reciprocity and objective criteria. No pressure tactics. No artificial deadlines. It's okay not to win every point in the negotiation. Focus on the goal. Don't get caught up in the sconces and garden furniture.
Avoid the use of the word "Firm".  Very few offers or counteroffers are firm.
If you're a buyer or seller, you can always decide when you have reached your last counteroffer without announcing it is "firm".  It may be as effective to say, "That is as high/low as I feel comfortable offering based on the comparables available". Place the burden on the recently sold and competing properties rather than on the seller's property or buyer's offer.
Address any issues upfront.  If there is an issue you hope will not surface, it will. A right of first refusal, a buried oil tank, easement, deed restriction, water in the basement etc. If a buyer discovers these on his or her own, the seller loses credibility.
The key to a successful negotiation is communication. As long as there is communication, you have an opportunity to influence the outcome and to change the rules of the negotiation.
You do not have to like whom you are negotiating with and you can promise yourself you will never deal with them again. If you have more to win than lose in a negotiation, it is in your interest to negotiate.
Spend time thinking about your counterpart's best alternative to a negotiated agreement.  Buyers and sellers often make the mistake of assuming they have a better alternative than they do. A seller assumes there will always be another buyer. There will, but when, at what price, contingencies and terms?
The buyer assumes there will always be another property. The property they are about to lose, however, meets all the requirements in terms of size, architectural style, condition, location, amenities, etcetera. There is not always a better alternative. However, the buyer may still choose not to negotiate with a seller who may have been inconsistent in their dealings.
What is their approach to negotiating? When you negotiate, you're negotiating with an individual or a group of individuals. Each with their own personality and negotiating style. The individual's decision-making process may be very different than a stereotypical view of how decisions are made.
If you find you are making behavioral assumptions about a buyer or seller based on their background, age or business experience, and/or financial wherewithal, you may be heading down a dead end path.  It is far more probably that your negotiations will be based on the underlying value of the property.
A property with three price revisions, in six months, tells a different story than three revisions over 3- years with three different listing brokers. It's likely; the first seller has made the emotional and financial decision to sell. The second seller may have made the emotional decision to sell, but the financial decision may be lagging.
By having as much information available as possible, a seller can tailor their counter offer to more closely meet buyer and seller objectives. A counter only addressing price may be less successful than a counter that seeks to uncover the underlying motivation behind the buyer's offer.
A buyer or seller may refuse to counter based on the distance between their offer and the difference between listing and anticipated selling price. They refuse to negotiate.  This should not end future rounds, but it does necessitate that one or both sides reconsider their positions.
Refusing to negotiate can be a tactic.  With appropriate supporting arguments, it may be successful.
In any negotiation, a buyer or seller's success will be closely tied to their credibility. If a buyer submits an offer they know will be declined, the buyer may have lessened their ability to negotiate from strength.
When you make a threat, you are almost inviting a counter threat. You are intentionally or inadvertently escalating the exchange and probability there will be no sale.
If a buyer or seller has locked themselves into a "money position," try to give other issues importance. Focusing on contingencies, earnest money or a  closing date may create the opportunity for face-saving.
If you've done your homework, you will know going into the negotiation, the pivotal issues. You can decide what issues to address in the initial offer or counteroffer and what issues are best addressed after you have reached agreement on minor points. It is more productive if both parties are invested in the negotiation.
A useful exercise is to map out a strategy based on three or four different strategies that may be advanced by the other buyer or seller. This approach forces flexibility in thinking.  While unlikely the other party will use any of the strategies., you will be prepared to work through alternative strategies.
George Ballantyne is a Senior Vice President with Legacy Properties Sotheby's International Realty specializing is High Value and Hard to Value Maine Real Estate
The Truth about the 3.8% Tax Associated with the Healthcare Reform Bill
There has been a great deal of discussion regarding the impact of the 3.8% tax increase associated with the Health Care Reform Act.  It is actively discussed as, and rumored to be, a transfer tax on all real estate transactions.  While there is a tax increase provision of this bill scheduled to take effect on January 1, 2013, it is not a Real Estate Transfer Tax!
The National Association of Realtors has provided both a comprehensive brochure complete with several comprehensive scenario analyses and a question and answer video (see above) which sheds more factual detail on the specific impact of this tax increase on real estate.
It is the position of the National Association of Realtors that 97% of home sales in the United States will not be impacted by this tax increase.  A few key points:
The purpose of the new 3.8% tax increase is to help sure up shortfalls in Medicare.
The tax will only apply to individuals who earn more than $200,000 a year and couples who earn more than $250,000 per year.
Eligible sales of primary residences will still be able take advantage of the $500,000 capital gains exclusion.  The tax would only apply to gains above that threshold.
Capital gains on investment properties or second homes may be subject to this tax should ones income exceed the limits above.
As with all tax issues, you should consult a financial professional to analyze your personal tax situation.
At Legacy Properties Sotheby's International Realty, we recognize that our clients will likely be more impacted than the national average.  Approximately 50% of our sales relate to second home transactions.  Our client base often exceeds the income levels specified in the bill.  We also have a very strong presence in selling homes that have been owned for multiple generations with a very low cost basis resulting in a significant capital gain upon closing.  While we are not pleased with the impact of this tax on our clients, we are comforted by the many attributes which make Maine one of the greatest real estate values on the eastern seaboard.  The lifestyle gain enjoyed by our friends and neighbors in Maine will go a long way to offset the impact of this legislative change.
To read more, click here.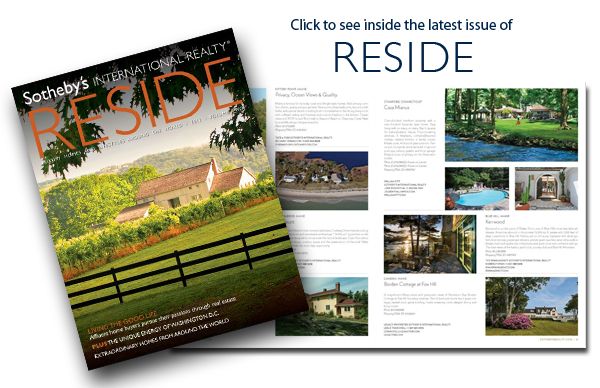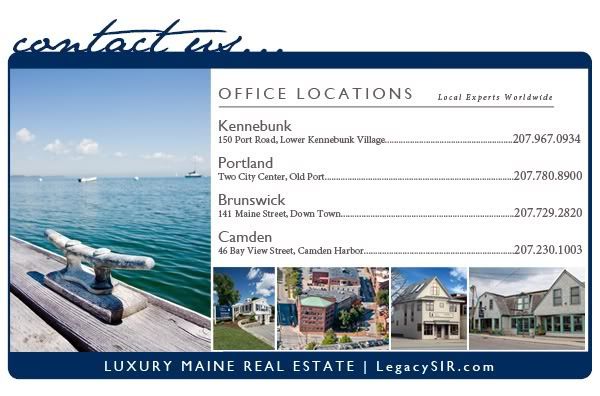 Unless otherwise specified, all Maine real estate statistics were compiled using Maine Listings data.  There is no guarantee of the accuracy and completeness of the data.