PROLOGUE
Legacy Properties Sotheby's International Realty wishes to thank all of our friends and clients for your support in 2012. Our mission to represent our clients with the best possible market tools, exceptional marketing and the finest quality agent representation have been the hallmarks of growth. We are pleased to say it is working!
In recent weeks, Legacy Properties Sotheby's International Realty announced a year of record performance by several measures. Highlighted and linked are press releases reporting "A Record Year of Performance," "Ascension into a TOP 10 Real Estate Company in Maine," "A Number One Rankings for All Sales over $1 million" and "A Number One Ranking for All Sales over $500,000" statewide for 2012.  Please feel free to read the press releases at your leisure.
Thank you again and we look forward to doing business with you in 2013!
Dear Friends,
Going back a few years ago, we would relish bits of anecdotal evidence that a recovery in Maine was starting to bloom.  At first, it looked like a scatter plot of uncorrelated lightning strikes where homes, albeit very few, were selling for seemingly stronger prices.  It was also largely limited to the highest value locations in Maine.  As the anecdotes grew to more than a handful, the coincidence was becoming statistically significant.  The positive stories, however, were coming in greater frequency in 2011.  We were in the early stages of a Buyer mood change driven by greater certainty and a revived confidence that the worst of the real estate collapse was well behind.  This renewed positive sentiment is driving our markets geographically moving from south to north and east to west in Maine.
The chart below will show clear evidence that a sustained recovery is underway.  There has not been a year over year decline in Single Family Homes sold since June of 2011. The statistical press releases from Maine Listings reveal 18 uninterrupted monthly gains in terms of Unit volume.   In fact, 8 of the 12 months reported in 2012 demonstrated Unit volume gains in excess of 10% with five of them in excess of 20% gains.  All told, the year 2012 had Unit volume gains of more than 17% compared with 2011.  While Median Price increases will lag in the cyclical recovery, there was a small 3% improvement for the year.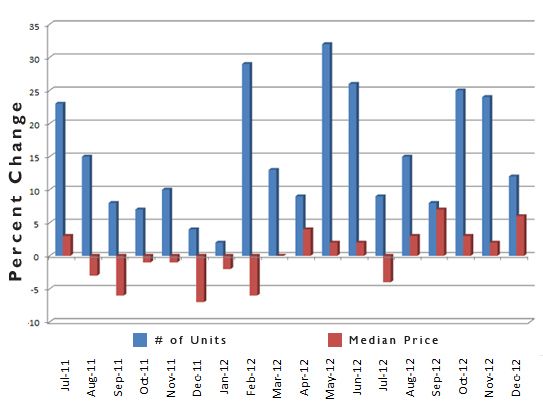 We have discussed the 4 phases of a real estate cycle in past newsletters and how they relate to unit sales and price performance over the past decade.  Phase 1:  Volume and Prices rise; Phase 2: Volume declines with Prices flat to still rising; Phase 3:  Volume and Prices Decline and Phase 4:  Volume increases with Prices flat to declining.  It was July of 2011, when Maine real estate entered Phase 4 and the clear stages of a Unit Volume recovery.  The trend is telling us that 2013 will be a clear move back to Phase 1 with both Unit Volume and Median Prices heading in a positive direction.
One of Maine's many great attributes is its stubborn resistance to change.  It is the reason that we continue to enjoy an unparalleled quality of life with easy access to some of the most spectacular natural beauty, fantastic restaurants and Arts in North America.  However, it is also why we struggle with a change in market sentiment and economic conditions.  It is our goal to help clarify the confusion regarding market conditions and eliminate any misunderstanding between buyers and sellers.
Although we experienced Unit sales growth of 25% and 24% in October and November, Maine home Buyers have been reluctant to recognize early on that inventories are much more tight than they have been for several years.  Quality properties that are priced to reflect "CURRENT MARKET" prices have been snapped up quickly and, in many cases, with multiple interested parties.  It is now time for success oriented Buyers, who have been wielding a strong hand in recent years, to realize they are no longer the only ones at the table.  A corollary would be that if you are a Buyer and currently the only Buyer at the table for a specific home, do not dawdle; more competition is on the way. 
Maine's sellers were steadfast and united for most of 2007 and 2008 in a strong belief that market prices were not falling into weaker demand.  It is fair to say that 2009 and 2010 convinced us all that no segment of the real estate market in Maine was immune to significant reduction in value.  Yet for many homeowners, the market was retreating so quickly that it was nearly impossible to lower prices fast enough to keep up with the deteriorating conditions.  Now, as we see signs of low single digit price improvement, there is still confusion and dislocation in pricing strategies.  It is critical to remember as a seller that the gains we are experiencing are relative to the previous year and reflective of small gains from the lowest points of the cycle.  It is also important to recognize that prices are moving higher in lower price point segments.  The luxury market and the upper middle markets have yet to enjoy all of the spoils.  Legacy Properties Sotheby's International Realty is a leader in Maine real estate market education with respect to valuation, but we are not seeing values anywhere near the height of the market in 2005 and 2006.  While we may get back to such lofty levels in our lifetime, it is not in our expectations for the next couple of years.  We are in a market in which pricing is binary; either a property will sell quickly or it takes a very long time.  The average is really a reflection of the 2 outcomes but, truth be told, there are not many homes that represent that average time on market.
There are many factors contributing to Maine's real estate recovery.   It is certainly helpful that mortgage rates continue to be very attractive.  The uncertainty of the election has passed and the stock market is back in the 14,000 range on the DOW are helpful.  However, if I were to point to one primary driver for the recovery in Maine, it would be the strong market activity in our primary feeder markets such as Boston, New York, Washington, DC, Florida and Fairfield County Connecticut.  Maine is reliant out of state buyers relocating or purchasing a second summer/winter vacation home. 
Our outlook for 2013 remains positive despite some fiscal and political clouds on the horizon.  We believe that Unit volume gains will continue to improve although probably a bit more tempered by the strong gains last year.  Prices are directly tied to supply; if we can keep our inventory moving at a healthy turnover rate, prices will rise accordingly.  Successful Buyer will be the ones that are in a position to make a quick decision with financing approvals in place.  Successful sellers will be razor sharp with listing prices to attract the best buyers in the marketplace.  All told, it should be a satisfying year for Maine real estate participants.
 Maine Listings is the source of data, its accuracy cannot be guaranteed.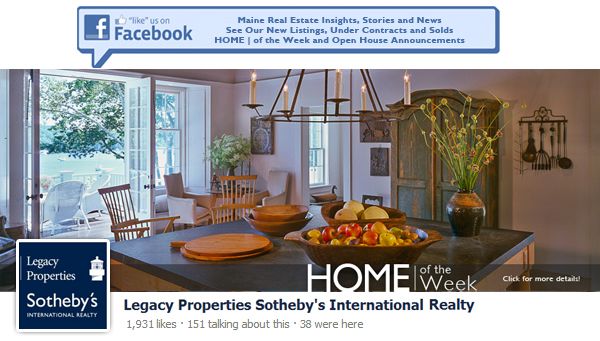 F E A T U R E D   C U R R E N T   L I S T I N G S 







Click on the office name to view all the listings for each office.
Kennebunk | Portland | Brunswick | Camden
F E A T U R E D  M A I N E  R E N T A L S







– The Real World – 
Observations from 2500 Listings and/or Sales
Effective Pricing
Markets are efficient. Competitively priced properties sell. Overpriced properties remain on the market indefinitely.
Buyers compete for competitively priced properties. It's more likely buyers will bid over listing price to secure a property than submit a low offer on an overpriced listing.  We want, what others want.  Scarcity creates demand and vice versa.
Testing the market is expensive. Testing means looking for a buyer who will pay more than "market value". You can spend a lot of time [days on market/price revisions] looking for a buyer who will pay more than market value.  It is possible that you may never find one.
In an Internet driven world you can often determine "market value" in days or months. The print driven world required months or years to reach a comparable number of buyers.
In each market and price range, there is a measurable bracket between listing and selling price that will stimulate interest. Stated differently, if the difference between listing and selling price is too great, no offers will be submitted.
There is seldom a relationship between the current owners cost and market value. A difficult concept even for the most financially sophisticated.
We want what others want. A competitively priced property attracts buyers like a magnet. You do not need to leave room for negotiation. When there's competition, buyers may bid the property above asking price.
What a seller needs to net or what a buyer can afford to pay, does not equal market value.
Buyers want to be surrounded by properties of comparable or greater value. If their plans change, they wish assurance they will be able to sell.
 Buyers pay attention to competitively priced properties. Cooperating brokers focus their efforts, where they anticipate there will be a sale. When the distance between listing and selling price is more than 10%- 15%, it's hard to get the attention of both buyers and brokers.
Each price revision creates the expectation that there may be another.  Each time the property is "introduced" at a new price, there is an expectation of increased activity. Based on a statistical analysis, there is little activity until the "last" price is within 10% of the selling price.
Very few properties sell below market value.
George Ballantyne is a Senior Vice President with Legacy Properties Sotheby's International Realty specializing is High Value and Hard to Value Maine Real Estate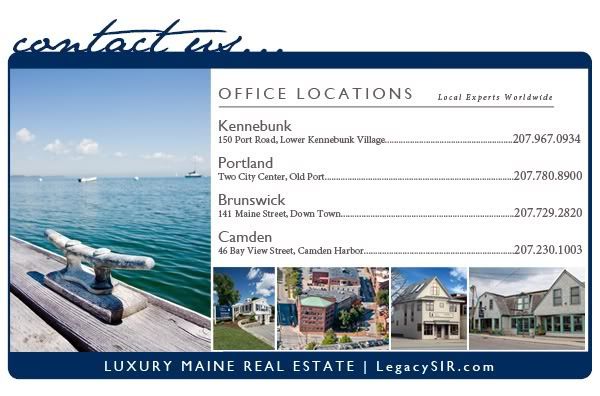 Unless otherwise specified, all Maine real estate statistics were compiled using Maine Listings data.  There is no guarantee of the accuracy and completeness of the data.